This month, the Jobble team launched The Everyday Hustle – a newsletter dedicated to our growing nationwide community of Jobblers. Twice a month, we are sending you hiring tips and tricks, exclusive deals, gig economy news and more!
We are also going to be holding social media contests once a month to help put the spotlight on workers like you! We will release the contest information in the first Everyday Hustle newsletter of the month, then announce the winner in the second newsletter of the month. You could win Jobble swag, gift cards or other prizes and can enter every month.
Our First Everyday Hustle Contest
On July 7, we launched our first contest on Instagram: #IJobbleFor ! We wanted to hear about what brought you to Jobble, or what kept you working shift after shift.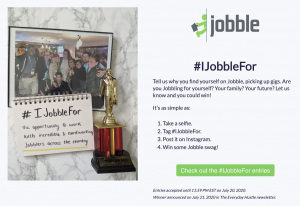 Entries were accepted on Instagram through the #IJobbleFor hashtag from July 7 until July 20.
#IJobbleFor Contest Winner
Our first winner was announced on July 21 in The Everyday Hustle, then widely announced on Wednesday, July 22.
We are proud to celebrate this month's winner:
@JustCourtland from Atlanta, GA!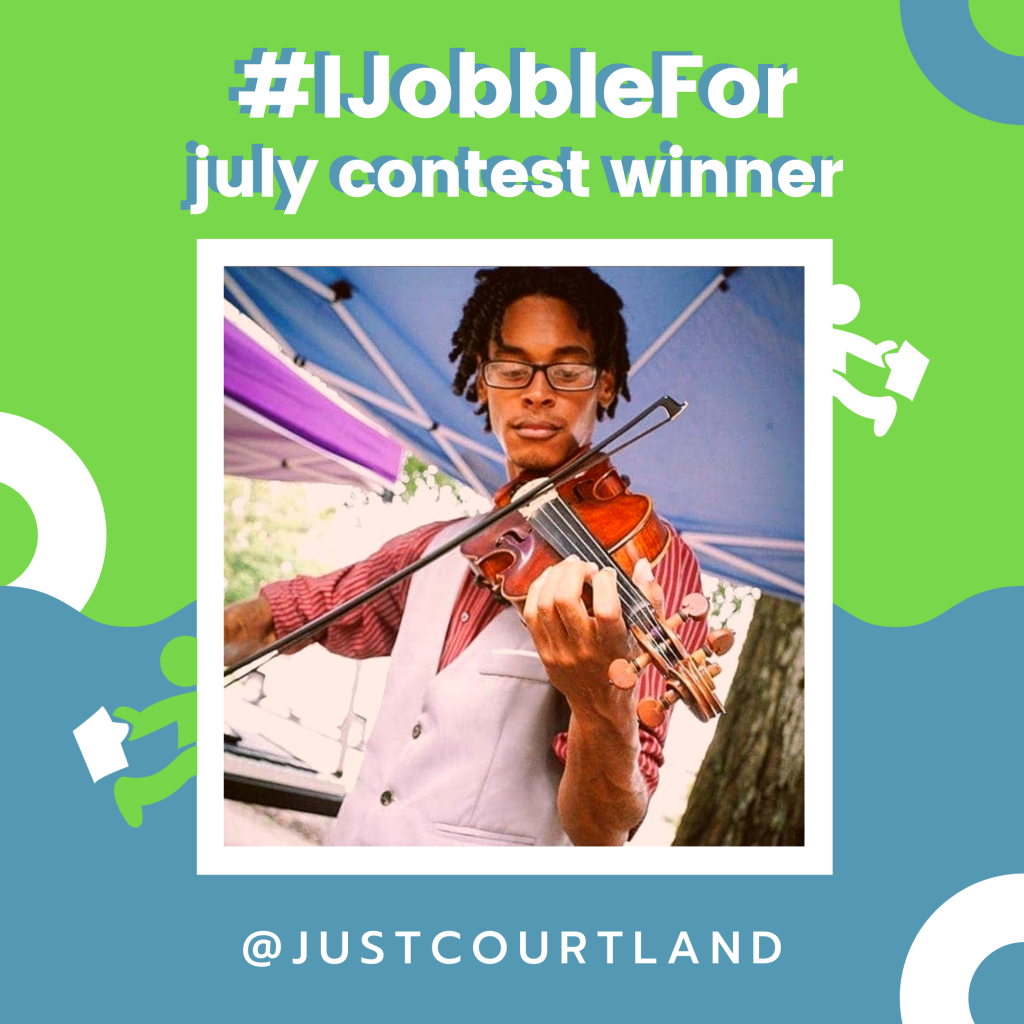 Courtland, a musician for MARTA Artbound, wrote:
#IJobbleFor connections. Connecting to other creatives, my audience, and the world around me.
Don't miss out!
Make sure you have a chance to enter the next contest. Subscribe to The Everyday Hustle today and you could see yourself featured as a contest winner.