Women's History Month is celebrated in March and is meant to be a time to commemorate, observe and celebrate the role women have had throughout history. There are several events and discussions centered around how women have, and continue to, help shape the world we live in today. As part of that celebration, Jobble is putting the spotlight on some of the incredible women of Jobble. As our team grows, these women each impact the future of the company, as well as touch the daily lives of each and every Jobbler in our nationwide community.
Instead of just sharing who these women are at Jobble, we've asked the Women of Jobble to each to share their thoughts around women in the workplace and why encouraging and celebrating women is so important.
---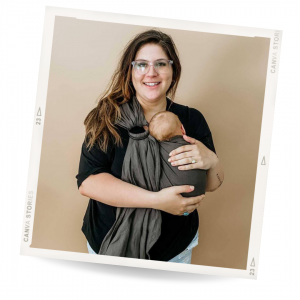 Chloe Jackson
Community Support at Jobble
As a new mom, work/life balance has been one of the most challenging aspects of my career. I hope that Jobble is able to empower people of all genders and life situations to thrive in their work lives and their personal lives. My team has been a great support in holding space for those life-happens moments we all encounter along the way.
Fun Fact: I am a huge WWE fan!
---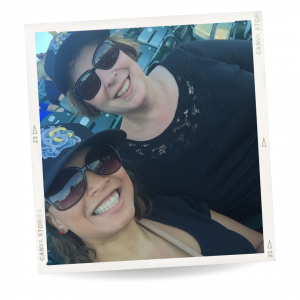 Victoria C.
Accounting Department at Jobble
Women shouldn't be in fear of asking the questions that they need to succeed. My mom once said "Be in the Moment and Be Present." From that moment on, it has kept me grounded and given the strength to ask questions and be open to all that is around me. Not knowing is okay. Sometimes we have a fall a few times to back up and find the solutions that have been in front of us.

That's where my team has been great. They let me ask questions and have been extremely patient with me. No one has ever said that asking a question is stupid or silly. They have created an open environment that has been wonderful as I work through working full time and going to graduate school part time. Jobble is a great place to learn and grow even because at the end of the day we are all learning together.
Fun Fact: I love baseball! There's nothing like going to a stadium in the summer sitting on and bantering with other fans.
---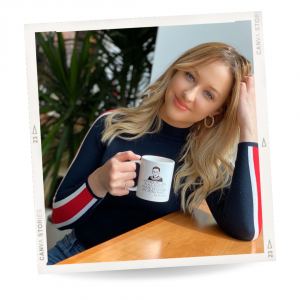 Julia Ryder
Director of Marketing at Jobble
"Fight for the things that you care about, but do it in a way that will lead others to join you."

This is one of my favorite Ruth Bader Ginsburg quotes. I am a tad obsessed with RBG, but who isn't? She has a special place in my heart and my desk. I have a bobblehead RBG, and she's beautiful. Ginsburg is a powerful example of someone who lived her beliefs and wasn't afraid to voice them, especially when it came to advocating for women's rights.

I think back to this quote often when approaching my team with new projects or initiatives. It's extremely important to me that my team has buy-in about what changes I want to implement. Being passionate, driven and committed to making a difference is one thing… But what makes someone a successful leader is their ability to pull others into the fight with them.
Fun Fact: I attribute my confidence to the badass women that raised me – a single mother and three incredibly strong sisters.
---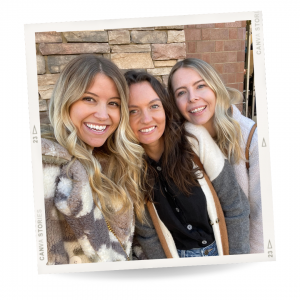 Emily Weber
Customer Service Specialist at Jobble
I have always been a girl's girl, ever since I can remember! When I got to college, I started taking more women's studies specific classes. Those classes are where I found my love for women's rights. I think there is nothing better than us ladies encouraging and supporting one another throughout all of life's ups and downs!
Fun Fact: I've hiked the Salkantay Trek to Machu Picchu and love to eat sushi. I still have 2 really close girlfriends from when I was young who I know will always be there. Our moms met when we were in strollers and these are the two longest friendships I have!
---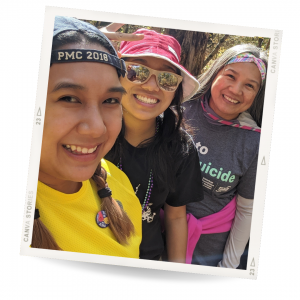 Jesi Bolandrina
Content Marketing Manager at Jobble
Femininity and success don't have to be at odds with each other. A woman should be just as respected in a dress as she is in a pantsuit. A woman who wears makeup can do it for any number of reasons, not just to look attractive to others. Success looks different for everyone, and I'm so excited to see these stereotypes breaking. I'm confident that we're going to be able to let a woman's words, not wardrobe, do the talking.
Fun Fact: I love to thrift and resell clothes and books in my spare time. It's a hobby I share with both my Mama and my younger sister. We enjoy sharing the thrill of the hunt, the excitement over a great find, and the success of a fun sale!
---
We are grateful for all of the passion, dedication and time all of the Women of Jobble have given over the years. Without them, Jobble wouldn't be the largest gig marketplace for the gig economy. Their compassion, empathy, leadership and dedication will keep Jobble growing for years to come.
If you (or someone you know) might be a great addition to help us support independent workers and their everyday hustle, visit our careers page to view all of our current Jobble team openings. Or, if you're an independent worker and need a gig, you can find nearby opportunities on the Jobble app.