Staffing agencies partner with Jobble
Partner with us to improve the staffing ecosystem and connect businesses with the skilled workers they need. If your staffing agency shares our mission, let's collaborate.
Focus on your clients while we find your talent pool.
We're trusted by over 14,000+ companies
Industries we're currently staffing:
Events
Warehousing & Logistics 
Restaurants & Food Service
Construction & Manufacturing 
Hospitality 
Administrative & Office
Catering
Light Industrial 
& More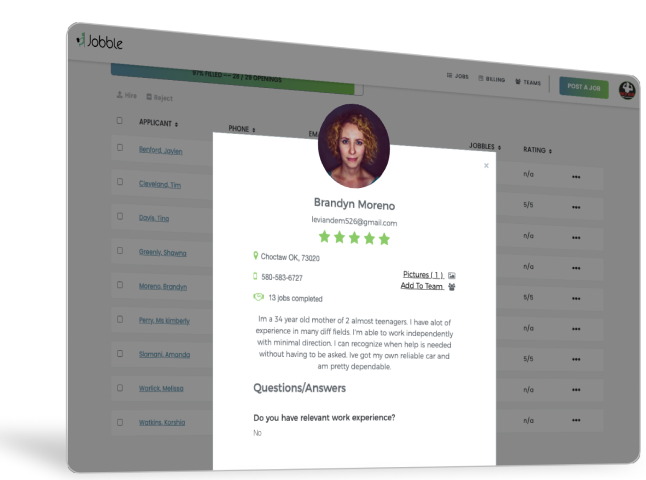 Trusted platform built for staffing agencies
Hire and pay for temporary workers when you need them, on a per-job or on-going shift basis

Review and evaluate worker profiles with bios, ratings, past jobs completed, and skills
Save time by scheduling posts in advance and reduce no-shows with automated over-hiring
Confidently pay workers with our easy and secure automated system
Job recruitment made easy
Reach the candidates your business needs, boost your ROI

Source more qualified candidates, faster
Gain visibility across your entire talent acquisition workflow
Identify, reach, and engage with talented professionals directly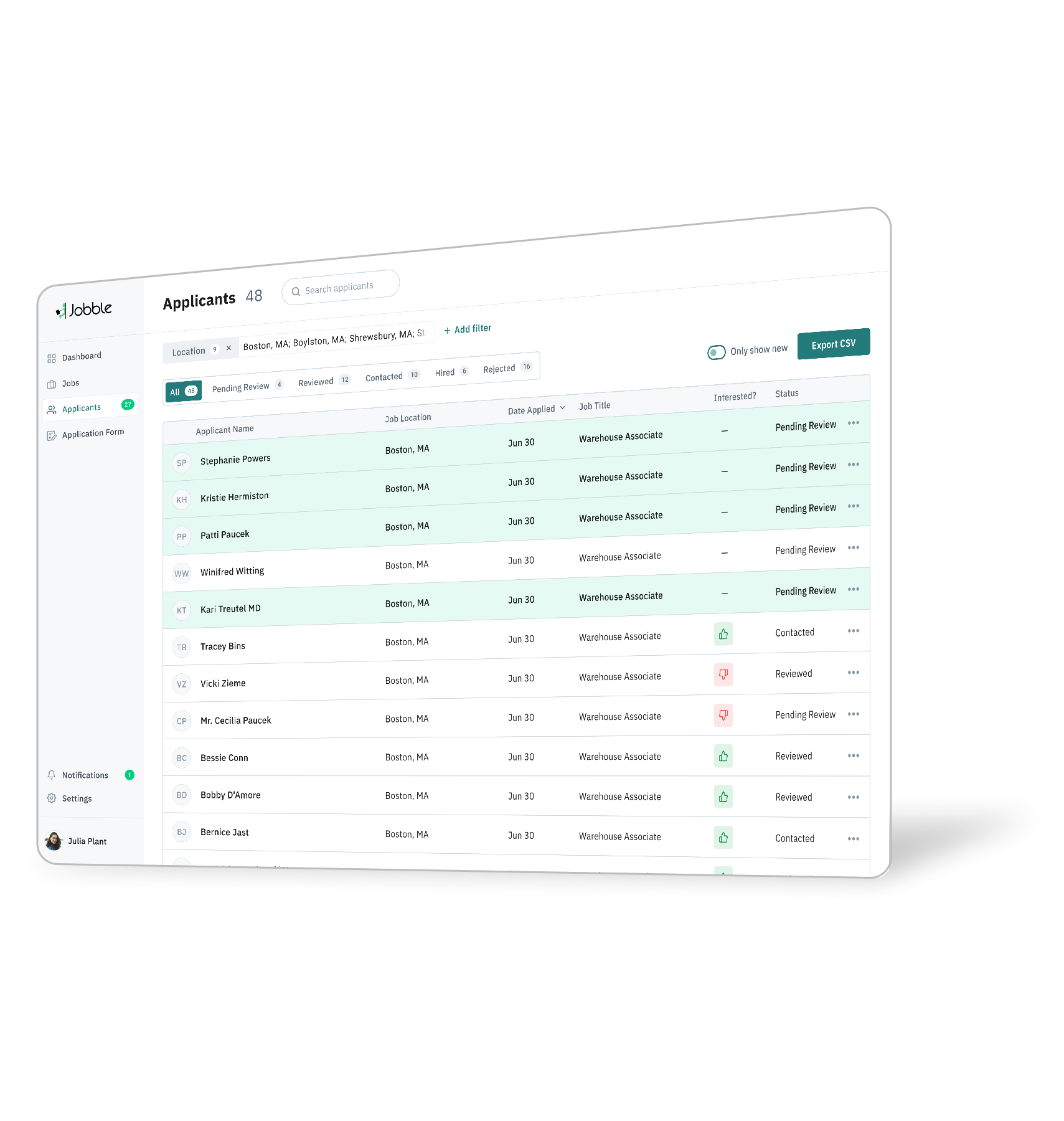 Great partnerships make successful hires
Join our growing network of Jobble partners.