With millions of Americans struggling with unemployment right now in the midst of the global pandemic, many of them are turning to the gig economy for flexible work and paychecks. Jobble is dedicated to empowering the gig economy by providing jobs and exclusive deals. We're here to help you do more than just make ends meet. We're here to help you feel empowered and supported, on the job and after.
At the Start of the Pandemic
Americans turned to the gig economy for financial flexibility when businesses closed this year. Independent contractors and temporary workers faced a severe increase in competition for jobs as new workers joined online platforms. In response, Jobble increased efforts to identify, vet and provide essential work to our nationwide worker community.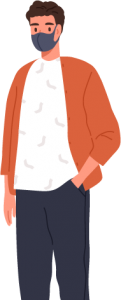 "Before COVID, we were here working hard to put people to work across the country," said Zach Smith, CEO of Jobble. "We had events, warehousing and a variety of other industries posting opportunities. When the pandemic hit, we didn't blink. Before everything closed, we were already connecting essential businesses with essential workers across the country."
Jobble was diligent in ensuring Jobblers were provided safe opportunities. We provided as much job and safety information as possible so Jobblers could make the best decisions for themselves and their families.
"Working through this pandemic is risky. I take a chance everyday when I step out the house, but I encourage myself to keep going through these hard times. I just think of my loved ones and who I am doing this for. My experience in Jobble has been good to me. It saved me from being unemployed. I owe this company a lot – they're the only thing that I know of that is helping people in need during these tough times." – Jose L., Jobbler
Growing and Keeping You Empowered
Providing jobs is only one part of the Jobble experience. Our job board is full of actively hiring companies looking for workers. But, Jobble is also passionate about providing support and resources to gig economy workers who need more than just a paycheck.
"We kept Jobblers working throughout the pandemic. Now, more than ever, we are dedicated to providing jobs and exclusive deals and offers for our hard-working community," said Smith. "Independent and gig workers will find deals on education, insurance, and other every-day needs with us."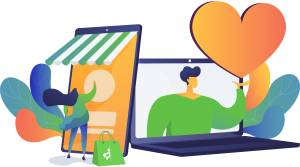 The Jobbler Marketplace:
Explore the Jobbler Exclusive Resources that were handpicked for our community, from affordable insurance plans and investment solutions to discounts on entertainment.
We're more than just a place to get hired and paid. We also want to help you find what you need to support your everyday hustle. From dental plans to financial resources, from educational courses to food delivery, our platform is here for you.
Jobbler Obedia C. said: "Jobble has opened so many opportunities for me. Jobble's flexible hours have given me a stable income for the last 6 months. Jobble keeps me moving towards my financial and personal goals."
With passion for empowering the gig economy, Jobble will continue to provide job opportunities, resources and deals. Smith wants gig economy workers, especially Jobblers, to know: "We're here to stay and want to be the first place you go to thrive in the gig economy."