The Get Hired Series: 3 Ways to Stand Out from Other Applicants
In an ideal world, you could hear back from a hiring company right after you submit your job application. Unfortunately, hiring processes can vary from business to business. Some may be responsive while others may not reach out until their final hiring decisions have been made. Don't just refresh your application page or repeatedly check your email for an update. We suggest spending the time you're waiting to be hired more productively. Here are three things you can do while waiting to be hired that make you a stronger candidate.
Utilize your network and professional groups
The word 'networking' may make you think of wearing "Hello, My Name Is" stickers in stuffy conference rooms. But, networking today isn't just about introducing yourself to someone and asking, "So, what do you do for a living?"
If you're job searching, take a look at the network of friends and family you already have. Are any of them in the industry you're looking to join? Do they have a friend or connection in a company you're interested in? It can be daunting to mix your personal life with your profession, but having a personal connection or reference could make your application jump out.
Consider turning to professional networking groups if you don't want to ask for a favor from friends or family. First, make sure your online presence (from social media profiles to Google results) is up-to-date and presentable. Your online representation of your reputation is crucial to making a good first impression on others. Then, search for online or in-person professional networking groups in your industry (LinkedIn is a great place to start). These groups can give you connect you with industry trends and hiring companies throughout your job search.
Strengthen your skills
While you're waiting to be hired, reflect on your resume and how you present yourself to future employers. Make sure you're highlighting your skills, not just your previous education or job titles. Highlighting your skills shows that your expertise and contributions can be versatile and not just tied to one role.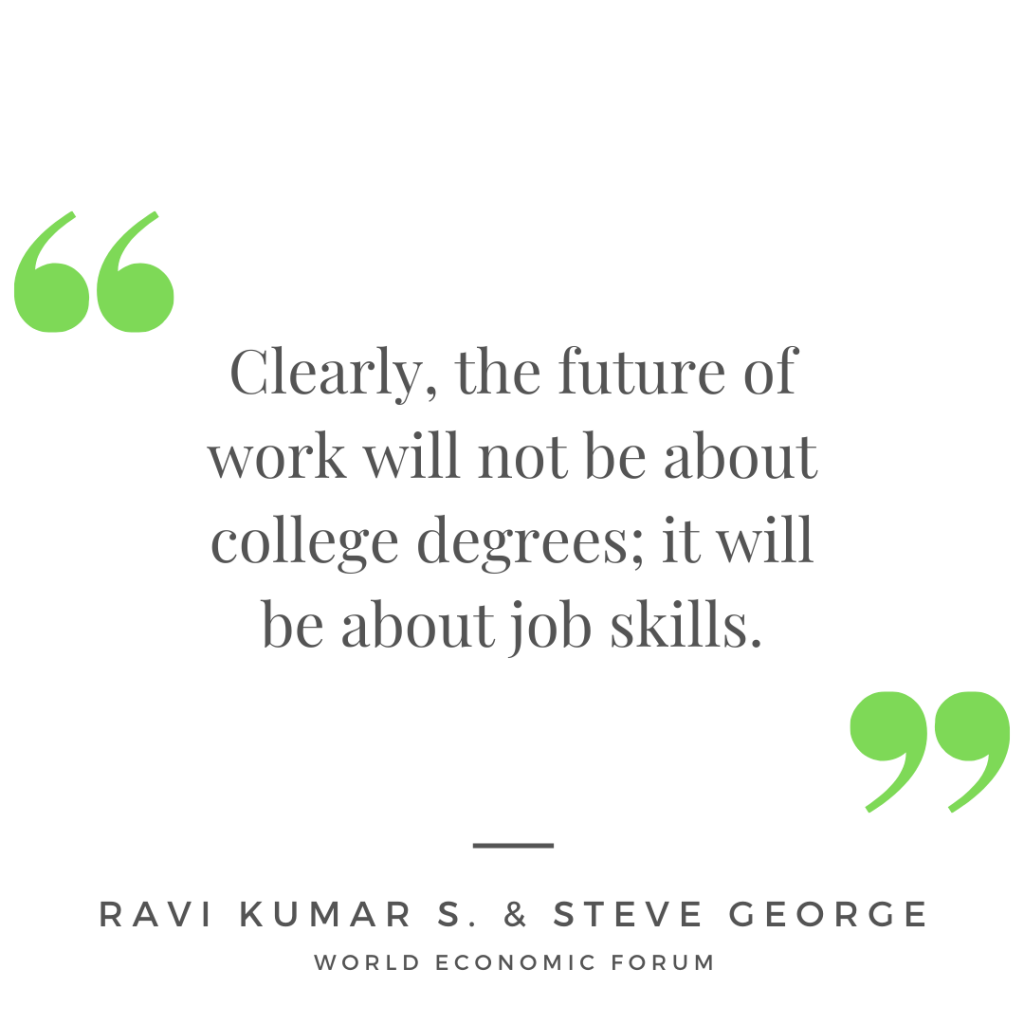 Hard skills, or technical skills, are great to highlight and develop. While waiting to be hired, you should search for certifications or courses that support the industry you're trying to join. Many have online courses that you can easily enroll in. Soft skills are also important to develop and grow. More and more, companies are recognizing that they want their employees to have experience and confidence in skills like leadership, effective communication, critical thinking, customer empathy, and more.
You can search for online opportunities to strengthen both your hard and soft skills. (Be sure to check out the exclusive offers for Jobblers too!) There are different prices and levels (from online college degrees to certifications) so you can pick and choose what best fits your lifestyle. Having these examples of continuous education and constant learning not only puts strong experience on your resume, it also shows potential employers that you value learning and growing in your career.
Keep looking and applying
Even if you're pretty sure you just sent an application off to your dream job, we encourage you to keep looking while you're waiting to be hired. You know how that saying goes about your eggs in one basket. Rather than letting yourself fixate on the outcome of one opportunity, keep looking at job boards and openings.
Make sure you're still being selective in your job application process. Ideally, a job search consists of you showing your best self to a place or company you want to align yourself with. Waiting will always be part of the process, but it can be worth the wait for the right match.
At the end of the day, waiting to be hired can be frustrating and tedious. We recommend that you stay active and productive by utilizing your network (or finding a new one), continue to develop your soft and hard skills, and keep an eye out for other job opportunities that may pop up while you wait.